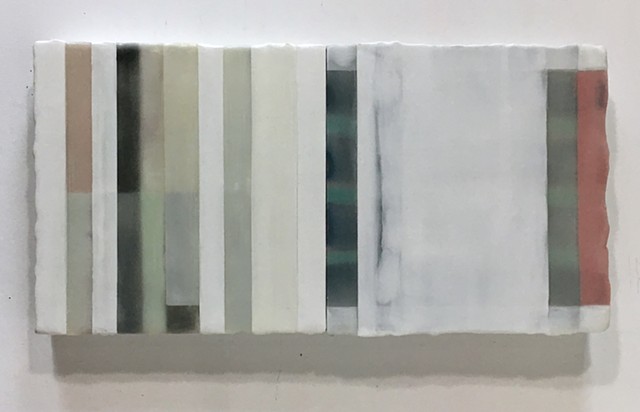 I'm interested in creating art that speaks with the lyrical qualities of poetry and the abstract rhythms of music.
Paul Rinaldi is a visual artist whose work has been exhibited at museums, galleries, and cultural centers across the United States, and overseas. His artwork is included in numerous private, corporate and public collections. In 1988, Rinaldi received the Silvermine Guild Prize for Painting in the Art of the Northeast USA exhibition juried by Linda Shearer, Curator of Contemporary Art at New York's Museum of Modern Art.
In 1988, Rinaldi received an MFA degree (Painting & Drawing) from the City University of New York, Brooklyn College, where he studied with Philip Pearlstein, Allen D'Arcangelo, and Lee Bontecou. From 1991 through 1998 he lived in Egypt and taught painting & drawing at the American University in Cairo.







Sequence, no. 27, encaustic on panel (diptych,) 12.5 x 24.5", 2018